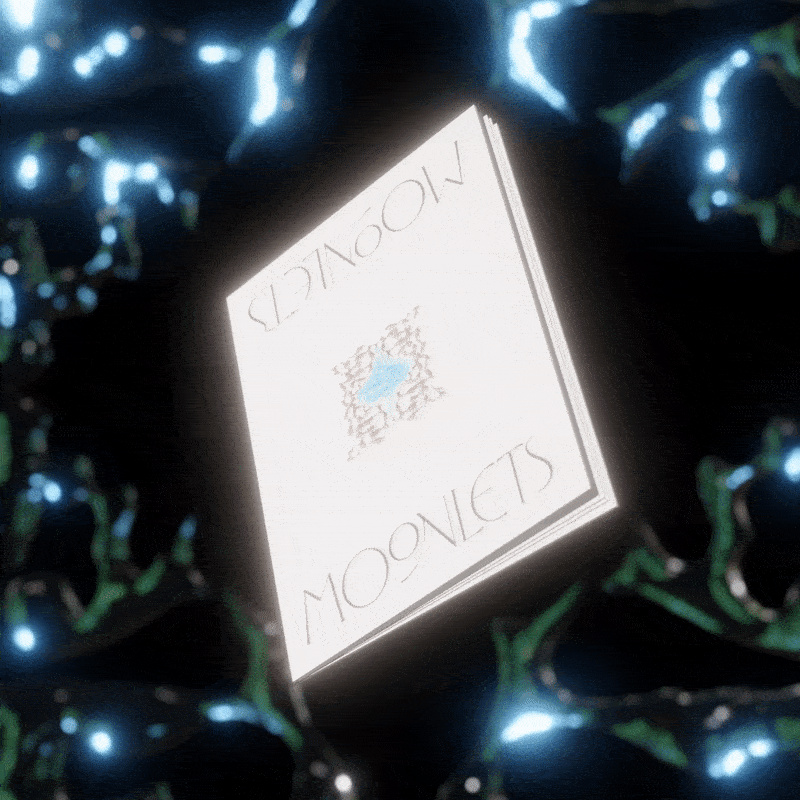 Moonlets
Publication
2022
Moonlets is an ongoing collaboration between eunhae yoo and Gonzalo Guerrero that repurposes amulets as portals through which to connect to our homes, cultures & identities. We're presenting a publication with the amulets as well as the physical objects.
"Among the diverse shared experiences of immigrants, the feeling of disconnection from their land, people & culture often exists simultaneously alongside an enigmatic yearning. The physical removal from our homelands – either by choice or involuntary circumstances – has broken or inexplicably altered a link to a part of the self that is irreversible. The search for meaningful connections and shared understanding serving as inspiration, this project repurposes amulets as portals and ritual objects. Portals allow us, through dreaming, to access our core identities – re-establishing and reclaiming memories of the people, the land, the environment, and the culture that have become all too distant.


by eunhae yoo and Gonzalo Guerrero
Published by Secret Riso Club
3D Illustrations by eunhae yoo
BEYOND FORM BEYOND FUNTION
EDITORIAL
2021
"Beyond Form Beyond Function" reflects on the role of design within the capitalist system and on the idea of liberation from the taught design principle that form follows function. The language of form can be derived from many points of inspiration, including beauty, sensitivity, discomfort & irrationality.

The statement "Beyond Form Beyond Function" suggests that design should not be limited to serving the needs of the capitalist system or to following the traditional design principle that form follows function. Instead, design should be seen as a tool for liberation and self-expression, capable of communicating ideas and emotions beyond the functional requirements.

The language of form in design can be derived from various sources, including beauty, sensitivity, discomfort, and irrationality. Beauty can inspire designers to create aesthetically pleasing that evoke positive emotions. Sensitivity can help designers create with empathy to the needs of different people and cultures. Discomfort can be used to challenge the status quo and provoke thought and reflection. Irrationality can help designers create the unexpected and push the boundaries of what is considered "normal" or rational.

However, it's important to note that design is still influenced by the capitalist system and market forces. Nevertheless, by exploring the language of form beyond function, designers can explore and create works that are more expressive, meaningful, and reflective of human experiences and emotions.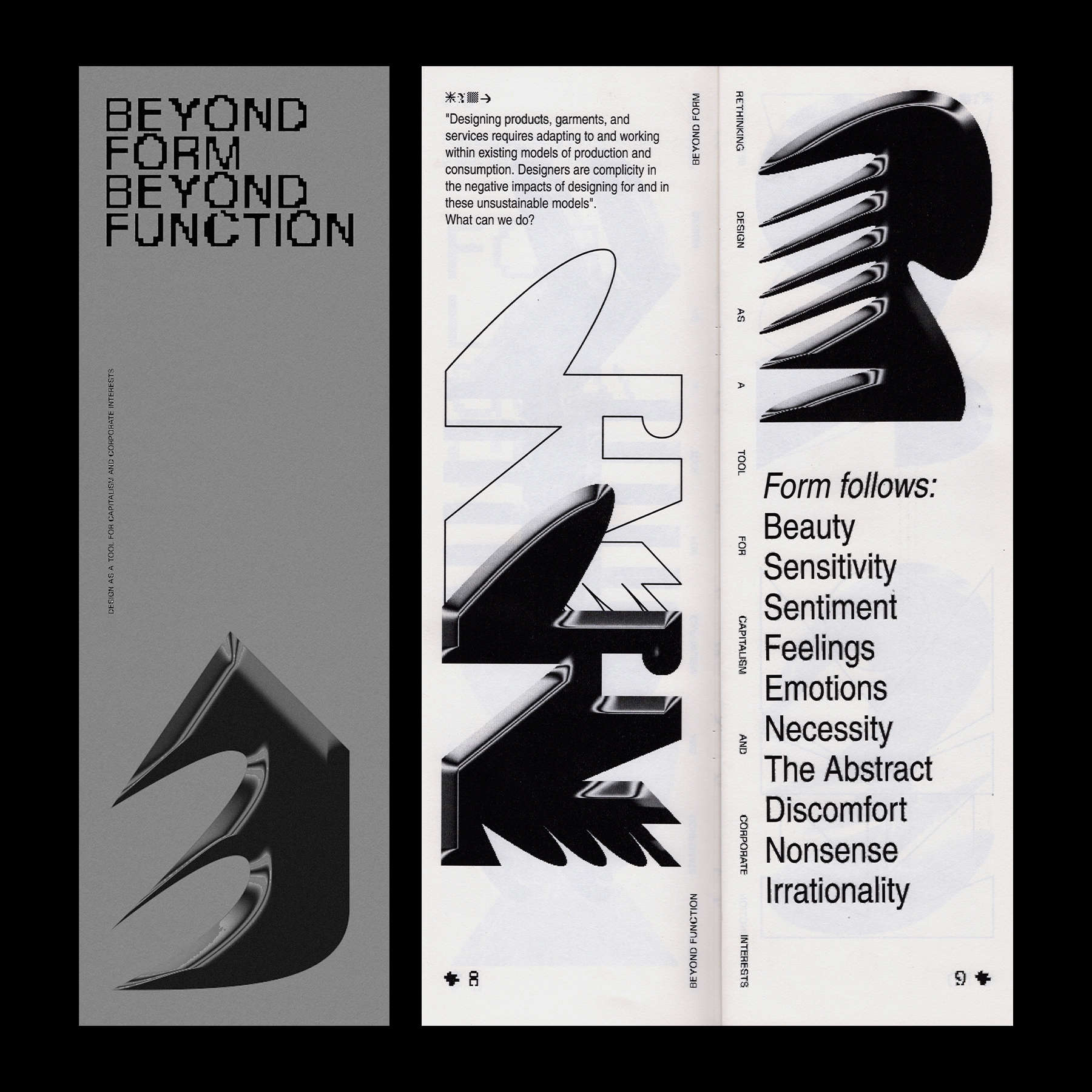 COLLAB TYPE
Collab Type is a compilation of the world's largest collaborative typeface. It was created by around 266 participants from over 30 cities in 3 different iterations of workshops facilitated and designed by WTFoundry.

CT it is not a perfect typeface given its analog design methodology.
It is an experimental typeface, highly display, for short texts or headlines. WTF_CollabType is a

free download

font for non-commercial use.
Signs & Artifacts Series
Book / editorial /research 2019
Signs and Artifacts is part of an ongoing project aiming to document storefront signs for local businesses found around New York. These signs are iconographic representations of the neighborhood they are in and are markers of its cultural identity.
They are often ghostly artifacts of design which connect us to an older New York that will soon be destroyed or buried by gentrification and the construction of the new. When isolated from the landscape, we can observe more closely the design and character of these signs and artifacts.

Editions: ︎ N1: Ridgewood, Queens, NY
︎ N2: Bushwick, Brooklyn, NY
︎ N3: Lower East Side, Manhattan, NY
︎ N4: Bed-Stuy, Brooklyn, NY


︎ Please support long-term local businesses that were in the neighborhood before you.